Steamclock
Building a studio we want to work at.
Our whole thing is great experiences. Obviously our apps need to provide excellent experiences, but the experience of our clients and our employees is also a core part of making great software.
When teams are supported, listened to, and motivated to keep iterating and improving, great things happen. So that's what we do.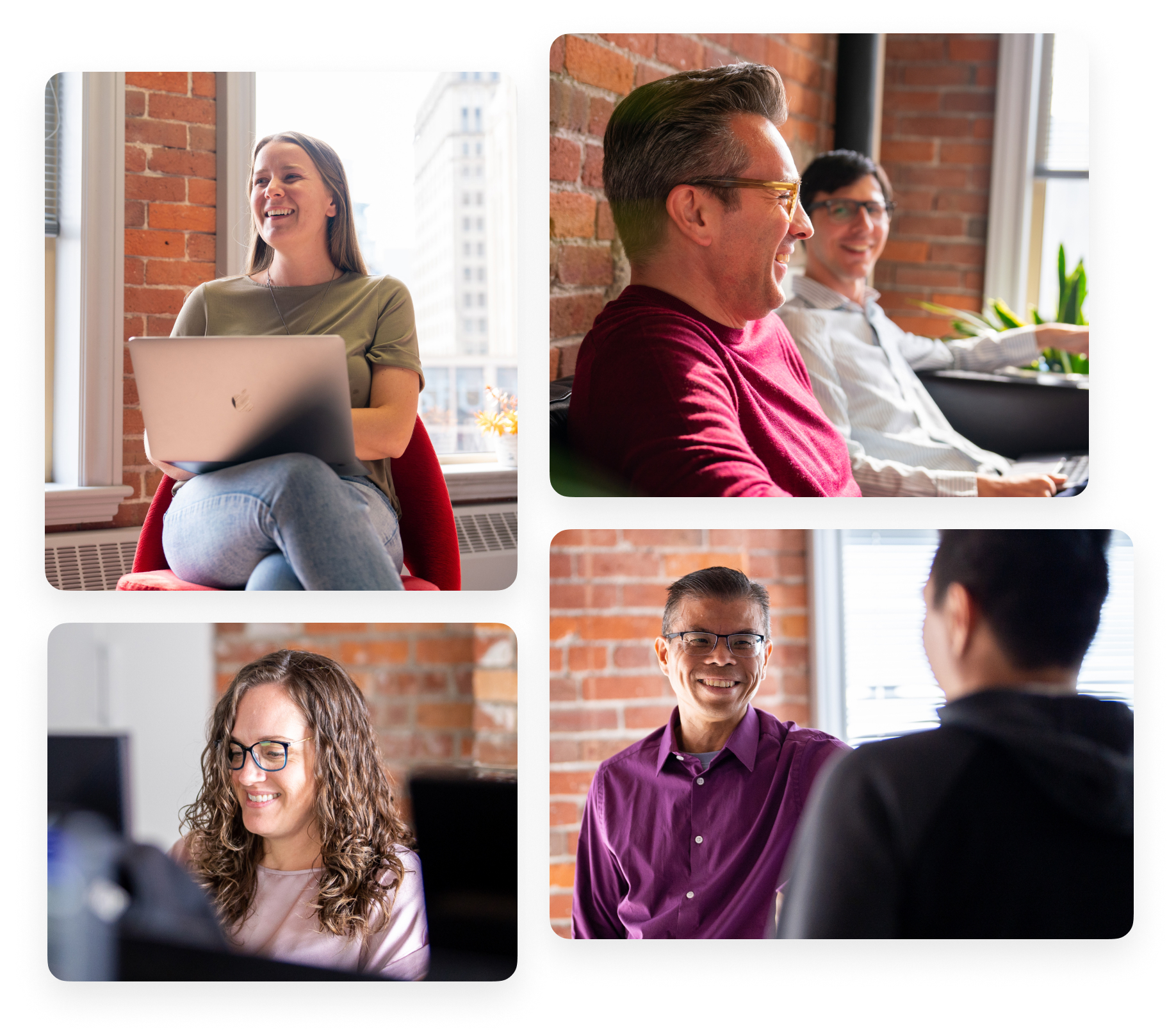 What's it like working at Steamclock?
Steamclock is a profitable and growing studio in Gastown that crafts excellent apps. Our focus is building great products and having fun doing it. We build products for ourselves - such as our DJ app that refuses to play Nickelback - as well as apps for startups and businesses around the world.
Extended health and dental

No overtime

Autonomy over your work

Enforced minimum vacations

Charitable donation matching

Profit sharing

Parental leave

PST-based team

Nice office in Gastown (for those who prefer it, post-vaccine)
We're Hiring!
Steamclock is looking for bright and enthusiastic people from Vancouver and beyond. We especially encourage people from underrepresented groups in tech to reach out.
Software is about people.
Broadcasting live from the west coast.
We're headquartered in beautiful Vancouver in the Pacific Northwest, home of great startups and great coffee. Our clients and customers though, are everywhere. We work regularly with clients from New York to the Bay Area – and around the world – using modern project management tools such as Slack.