The Steamclock
Conference Radar
Conferences have long been a way Steamclock stays plugged in to the app design and development community. We've attended, volunteered for, sponsored, emceed, and spoken at over two dozen conferences since 2010. One of our goals this year was to spread that love by having everybody at Steamclock attend at least one conference in 2017.
Unfortunately though, great conferences have a tendency to be short-lived. Some of our favourite conferences of recent years, including XOXO, CocoaLove, Çingleton, and NSNorth, aren't happening in 2017. Even if conferences continue every year, sometimes they lose their magic (or inexplicably relocate to the suburbs). The silver lining of this cycle is that it opens opportunities for new and interesting conferences every year.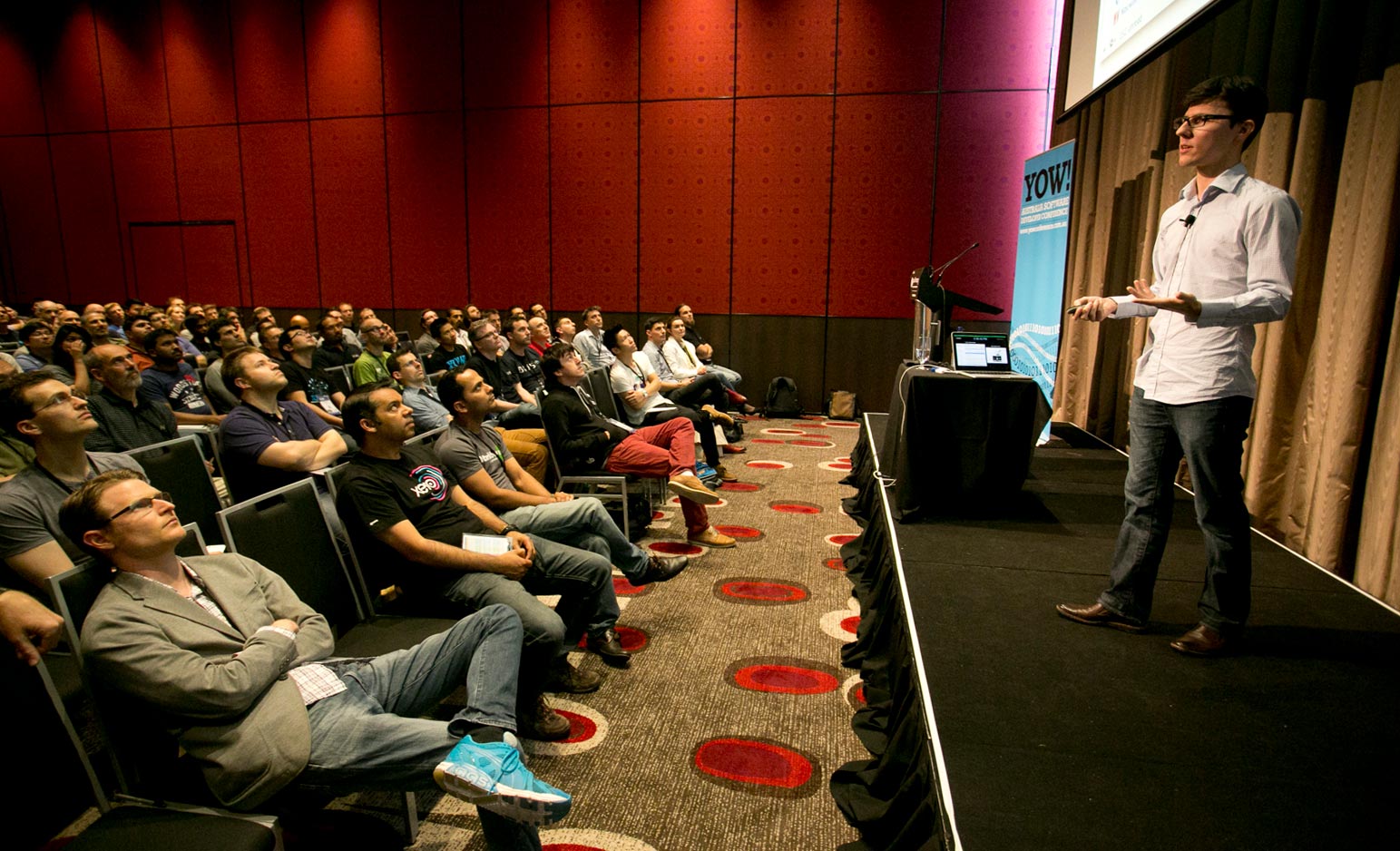 With that in mind, here are some of the conferences that folks at Steamclock are planning on attending in 2016:
CocoaConf
This conference series has been a longtime staple in the iOS development world. So far this year they've only announced Yosemite in March and Chicago in April, but we're keeping an eye out for a return to the Pacific Northwest.
Since there seems to be a lack of indie app design conferences, especially in North America, we're giving a more "corporate" design conference a shot this year.
Úll - Ireland in April
For years now Úll has been a masterfully produced show about product design, the Apple ecosystem, and being human. This year they return to the spring, their natural position in the conference calendar. Where WWDC may perhaps lose some of its social gravity this year, you can always count on Úll to provide the unexpected, the breathing space, and the impromptu singalongs that make memories and knit together the iOS community.
A few blocks from our offices is Vancouver's yearly multi-denominational development unconference. As with any unconference the quality of the sessions can be uneven, but here's the secret: it's in your hands! An unconference is what you make it, and we'd like to show up with one or two session proposals this year that we're excited about.
Google I/O - Mountain View in May
Android development doesn't have the rich array of indie conferences that iOS does, so despite the logistical weirdness that marked last year's I/O, our Android folks will be in the lottery again. With luck they won't be left in outside in 90 degree heat again.
One thing I wanted to try this year was to attend a more "businessy" conference. Traction is ostensibly about growing businesses, which is a key piece of what we do for our clients, so I figured, let's give it a try! With luck there will be a survivably high pragmatism-to-buzzwords ratio.
WWDC - San Jose in June
Yes, WWDC has moved to Silicon Valley. For iOS and Mac developers who win the ticket lottery it'll still be worth the trip. For folks that go for the cavalcade of social events and get-togethers that have studded the week in San Francisco, it'll be a harder sell. Still, Steamclock will there as usual, minus one tiki party.
Layers - San Jose in June
Layers, the delightful design conference, hasn't officially announced dates for 2017. Fret not though, since they have not-so-subtly teased that they'll continue their tradition of being the tasty designer cream filling to WWDC's crunchy programmery… cookie… outside? The point is, it looks like they'll be in San Jose in June!
For the last few summers, CascadiaFest has been a fun conference centered on JavaScript and web development. There hasn't been an announcement one way or another about 2017, but we're definitely keeping an eye out.
The pre-eminent conference about the business of mobile apps is back this year, but is now in the much more exciting and accessible location of Chicago! I have reason to believe that this year's Release Notes will be excellent.
That's it so far. If we missed any awesome mobile design and development conferences let us know, and hope to see you sometime this year!
Previous Post
Development • Jan 17th, 2017
More on the theme of Steamclock
Interested in future posts or announcements? Subscribe to our feed.