Ridwell
Wasting less, made easy.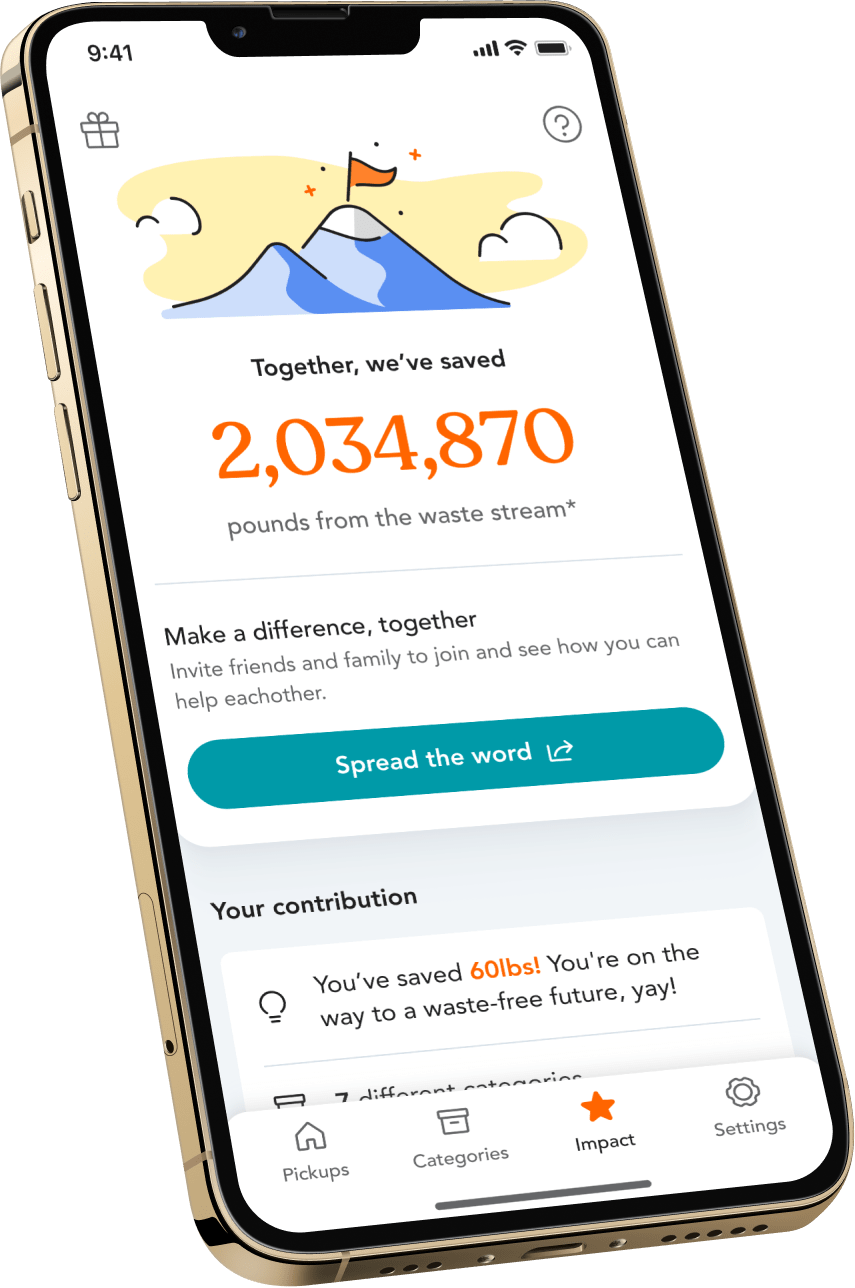 Ridwell's new native app makes reducing our impact on the planet a no-brainer.
Wasting less, made easy
Ridwell started in 2018 with a simple but revolutionary idea: make it easier to sustainably reuse and recycle unwanted stuff that's hard to get rid of. What started off with a dad, his six-year-old, and a bag of batteries grew to a seamless web-based pickup subscription service operating in 6 major US cities (and counting) in just a few short years.
Enter Steamclock. When Ridwell approached us, they wanted to make it even easier for their members to manage their pickups, so they asked us to do what we do best: build a high-quality mobile app that's delightful, easy, and convenient. Done well, this would also help them increase engagement.
Working together with Ridwell and our friends at Metalab, we rolled up our sleeves and got to work.
Building the right thing, and building it right
To develop a cohesive and easy-to-use experience, we started with reviewing Metalab's research on Ridwell's members about what's been effective and what could be improved with their pickup flow. With those UX insights in mind, we turned to applying what we've learned building great subscription-based mobile apps.
By incorporating our new open-source SwiftUI component library NiceComponents, we were able to start building rapidly, and we shipped 1.0 in less than six months. The end result was a clean (pun intended) iOS native app that offers Ridwell's members options for managing their pickups that are easier than ever.
Ridwell's hard-won know-how and Steamclock's mobile expertise, combined with both teams' commitment to a great user experience, led to a collaboration that's been productive and a lot of fun.
The app is really fucking nice.
Aliya Marder, Co-founder - Ridwell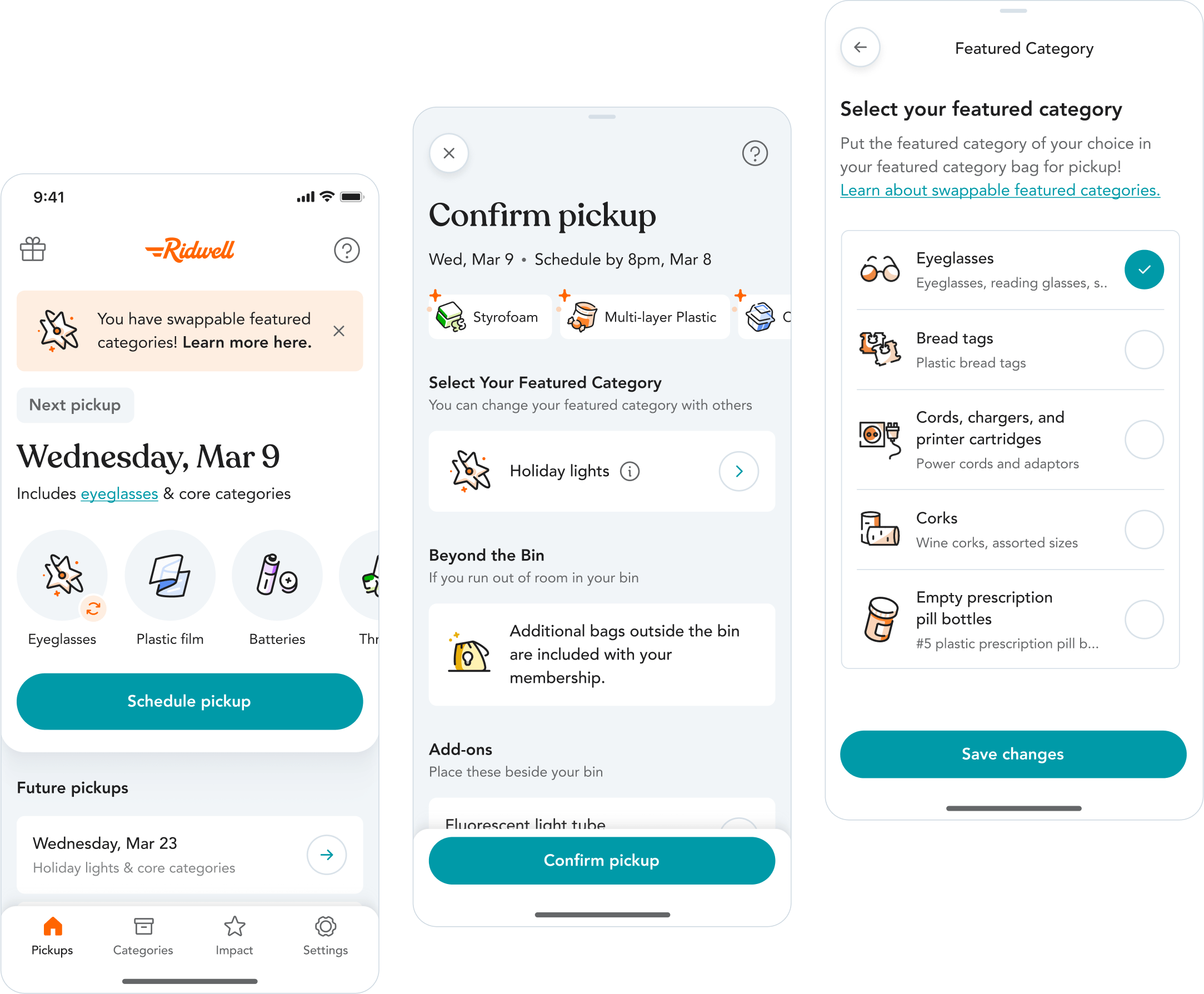 The iteration game
Since the launch of 1.0, we've continued working with Ridwell to iterate and improve their app. We conducted user testing sessions to learn more about potential pain points, and learned that some folks were getting caught up on jargon and info hierarchy. This led to us designing better ways for members to track the status of their pickups, and refining copy to make it more readable and user-friendly.
We've also designed and shipped larger features, like Ridwell's new pricing and plans. With the launch of 2.0, all members can now easily swap out their featured categories, and higher-tiered subscribers have more categories and benefits included with their subscriptions – contributing to a better user experience overall.
Onwards
Over 70,000 successful pickups were scheduled through the app in just the first five months after the launch of 1.0, earning Ridwell a solid 4.9 star rating on the App Store in the process. In total, Ridwell has saved over 10 million pounds of waste from landfills since 2018 and we're excited to know that number is growing! 🌱
Finding ways to reuse and recycle sustainably while supporting responsible consumption is, and will continue to be, critical for all of us. We're really proud to play a role in Ridwell's story, and to support their success as they continue their mission.
Steamclock made the impossible happen. With limited product and engineering resources, I never thought we'd be able to launch a mobile app in the next 5 years, let alone in 6 months.

Aliya Marder, Co-founder - Ridwell