Two Spies
Part game, part app. All fun.
Shipped
700k downloads
4.7 rating
A side project exceeded expectations, taught lessons, and won accolades.
A Testbed Takes Flight
At Steamclock, we love trying out new tech. In the early days of Apple's Swift programming language, we wanted to prototype with it and test its mettle. The most promising of these prototypes was a spy strategy game. A couple weeks of side-project time later, our CEO Allen had developed a fun little demo.
By building a game using many of the same app development tools we use to build world-class business apps, we levelled up our native design and development skills and built a fun side project at the same time.
custom native ui
opengl and metal graphics programming
distributed performance testing
web service hosting & administration
realtime bluetooth communication
agile & kanban workflows
advanced swift development
video production
node.js
mvvm patterns
continuous integration systems
advanced crash reporting
lottie animation engine
scaling backend services
analytics-informed product iteration
realtime networking
usability and user experience testing
branding & art direction
error monitoring and alerting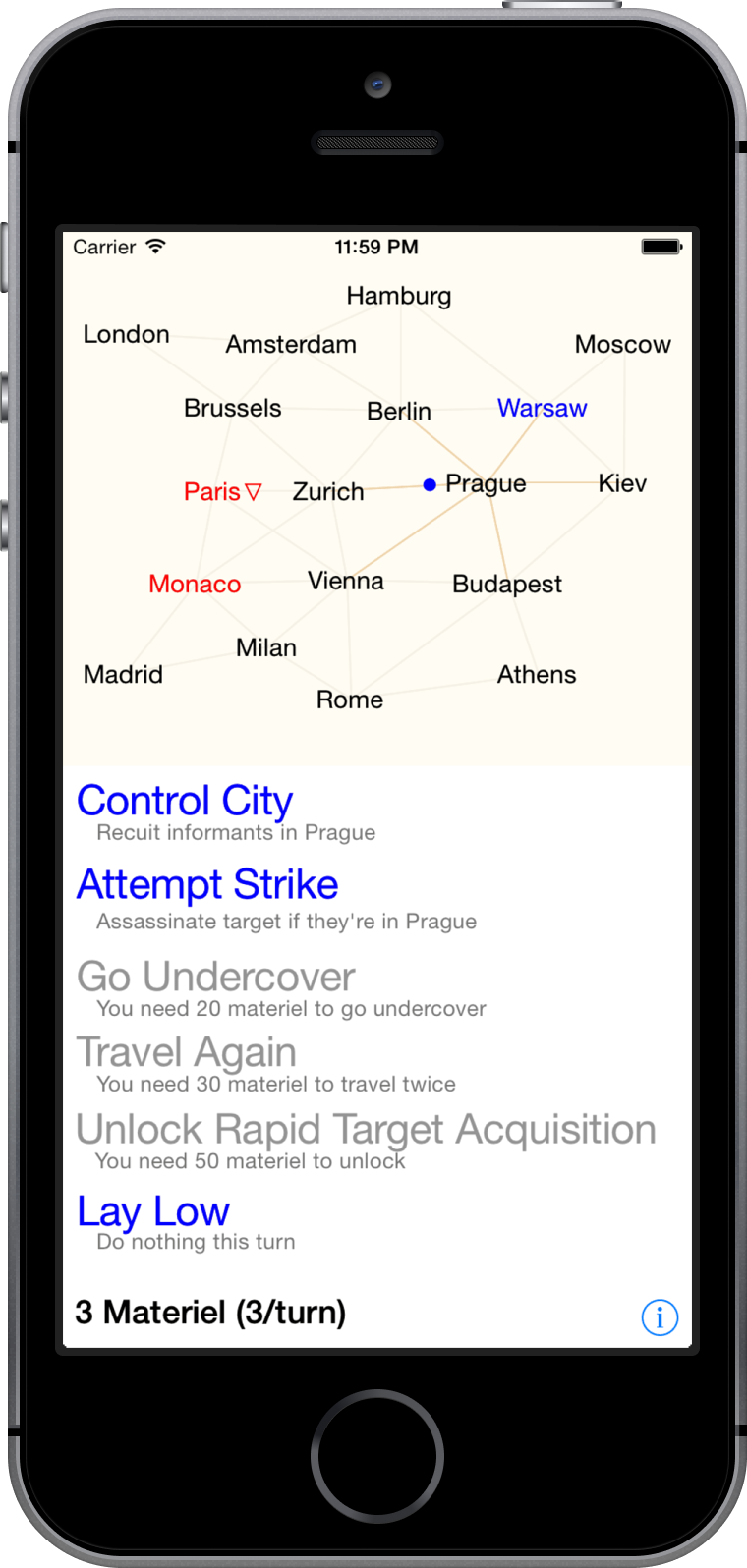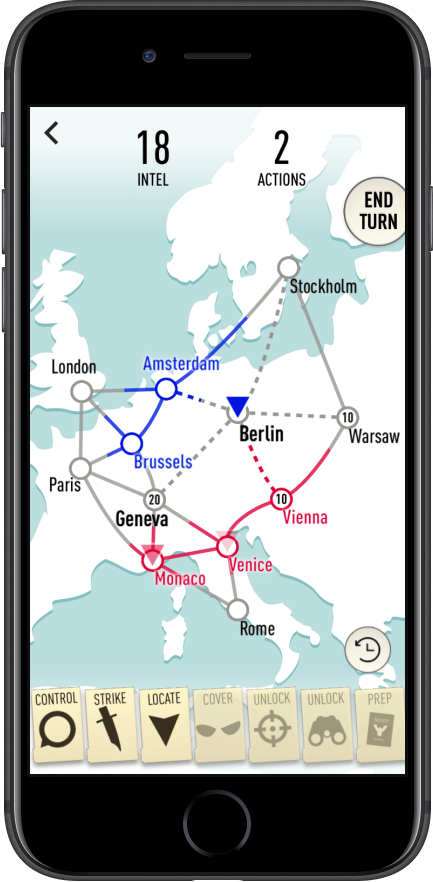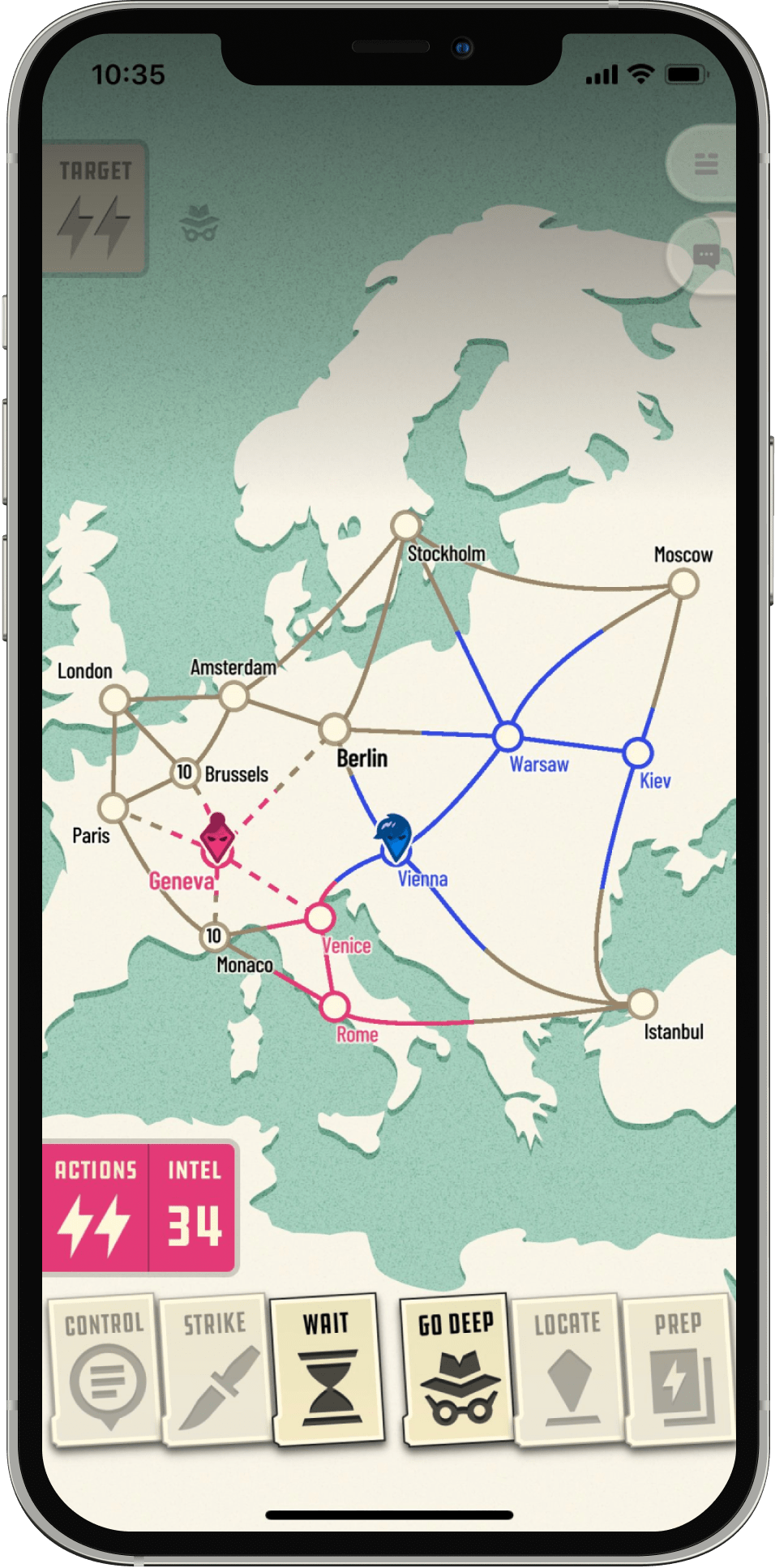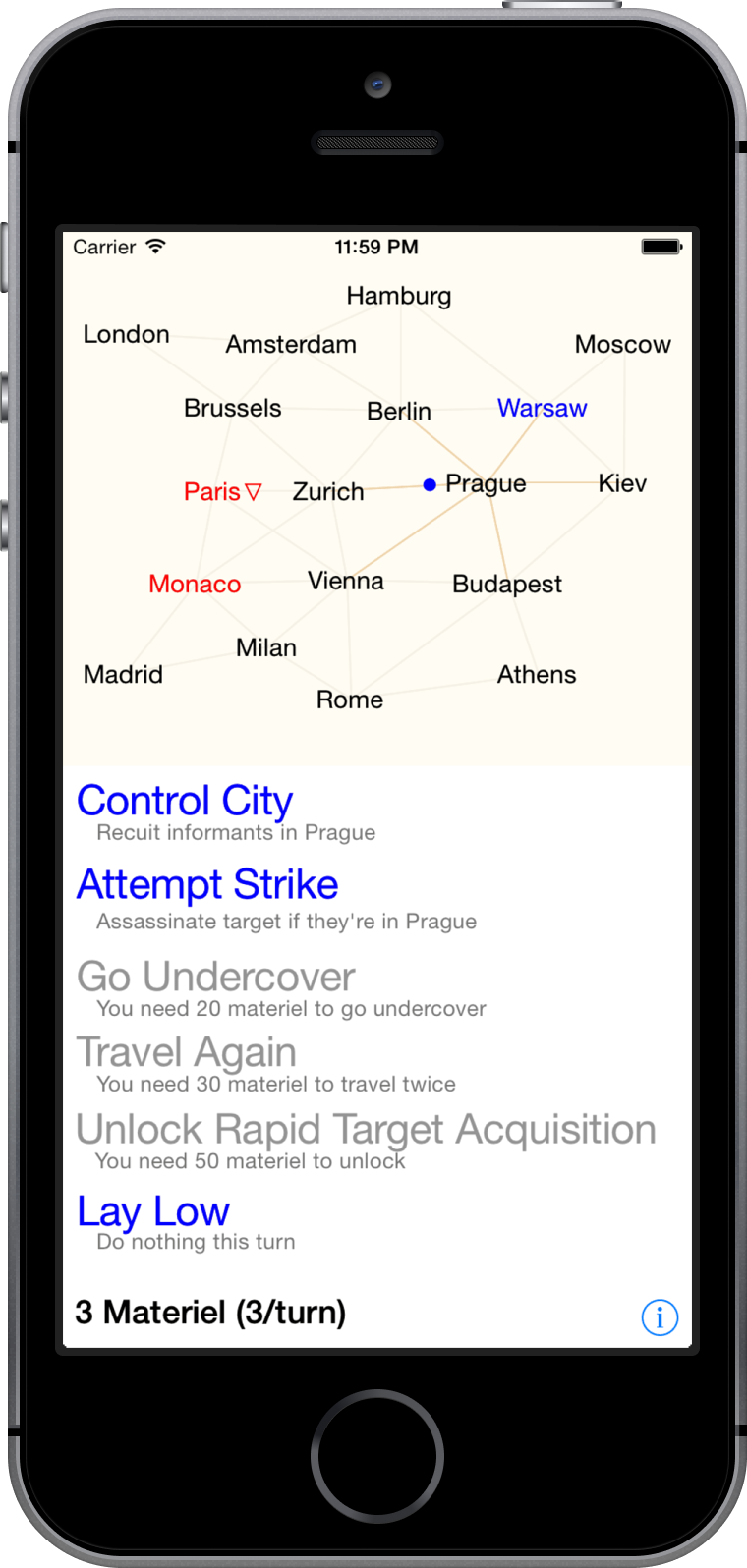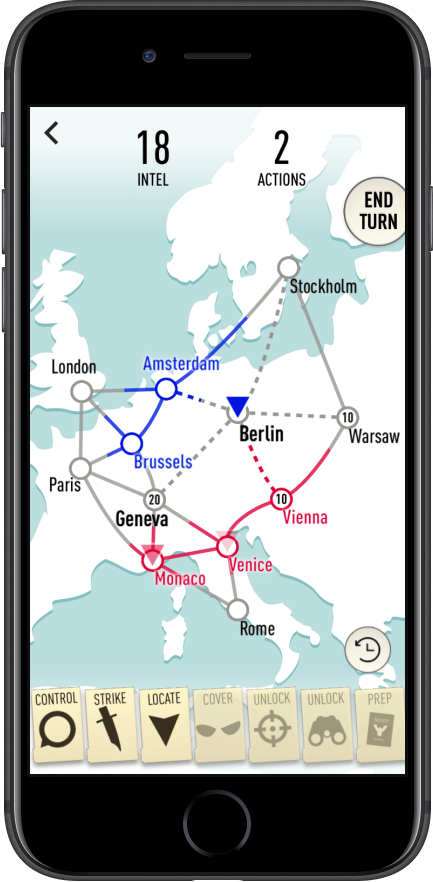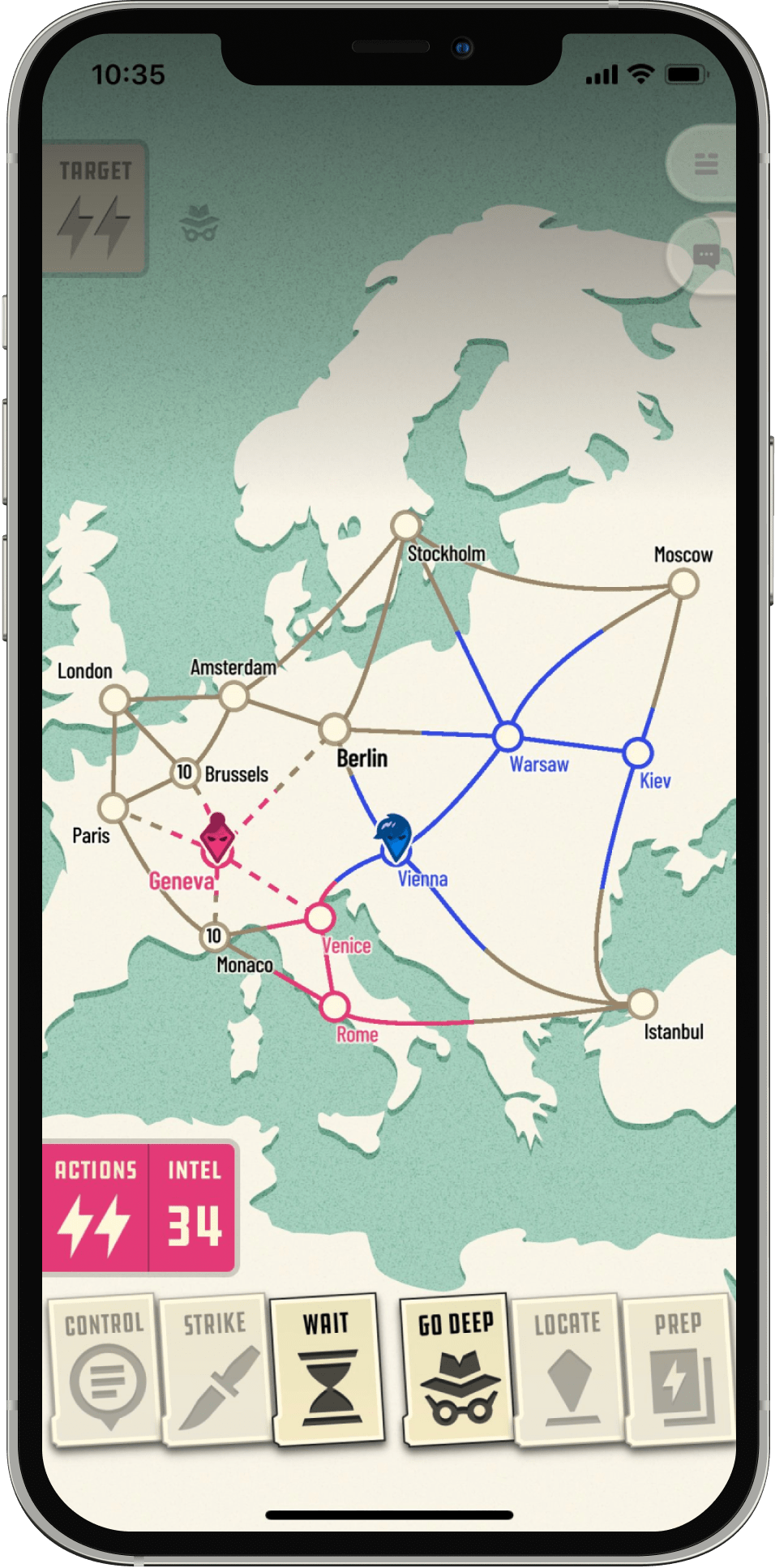 Prototype a UI. Try it with users. repeat.
Welcome to Berlin
Two Spies is a turn-based spy strategy game for iPhone and iPad. Players find themselves in cold war Europe, using simple game mechanics and surprisingly deep gameplay to control the map, outwit one another, and take out enemy agents. The game has no pay-to-win mechanics or consumables, just a storefront for cosmetic upgrades and a non-renewing Season Pass for players who want to earn online ranks and view their gameplay stats.
Attention all agents
To support the launch, we designed an array of promotional material: a standalone microsite, a launch trailer, a Twitch channel, social media graphics, and a whole brand for Royal Pixel Service – the sister company we created specifically for launching side projects like this.
Check out PlaySpies.com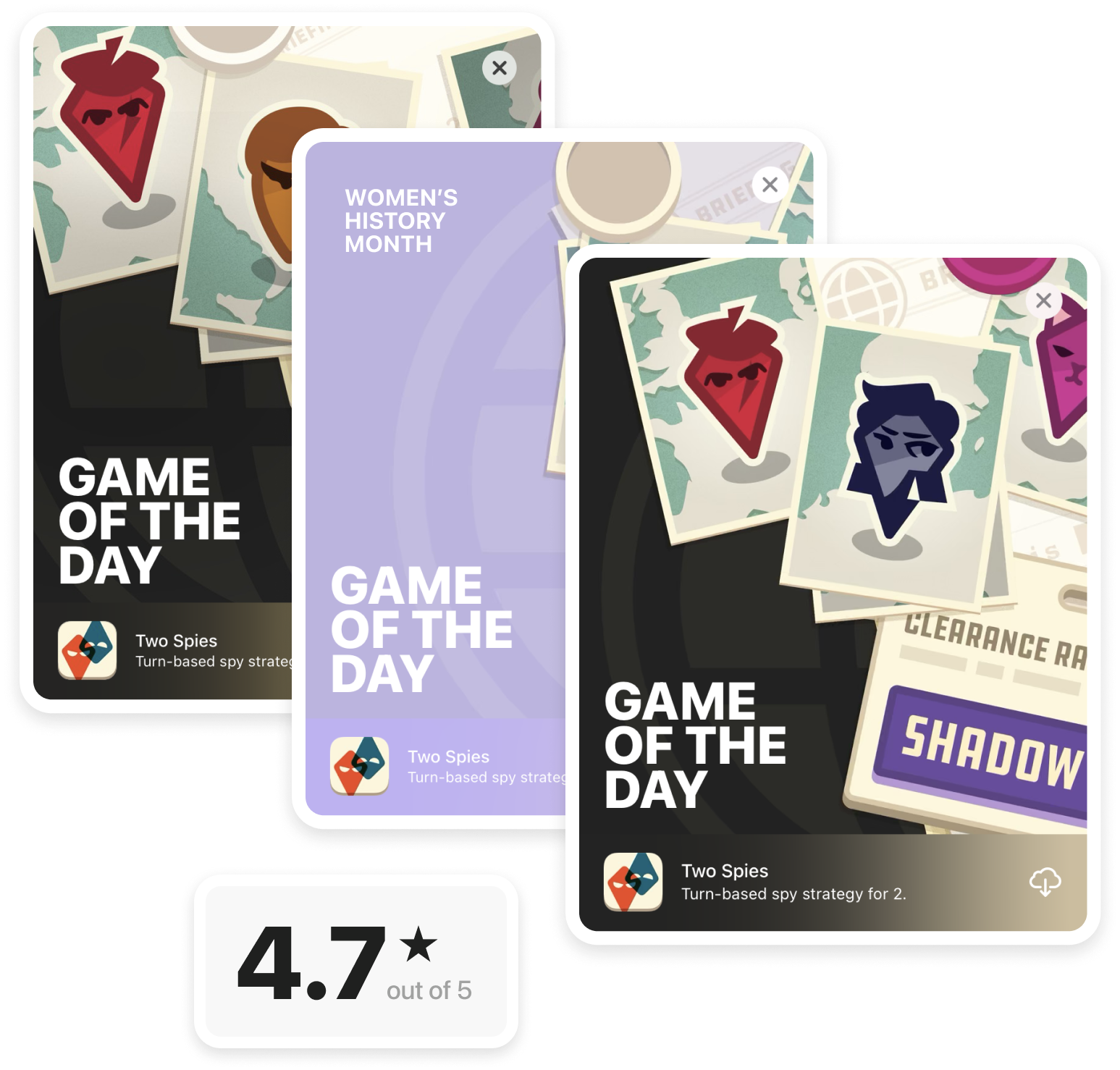 Accolades and Attention
Despite its humble ambitions, Two Spies achieved remarkable praise from users, press, and Apple itself. Having now surpassed 700,000 downloads, the game has maintained a stellar 4.7 rating, with countless glowing reviews from users around the world.
Recognition has included receiving iOS Game of the Year from the Upgrade podcast, and multiple features as Game of the Day in the App Store worldwide. The App Store editorial team called Two Spies a "thrilling game of espionage" with "deceptively deep" strategy.
A thrilling game of espionage.
Apple's App Store Editorial Team