Wedding Songs:
Crunching the Numbers
This week, the folks at FiveThirtyEight, everybody's favourite data-driven news site, put out a call for info about wedding playlists. They wanted brides, grooms, and DJs to share what's going to be on their playlists in 2016. As it happens, we already know.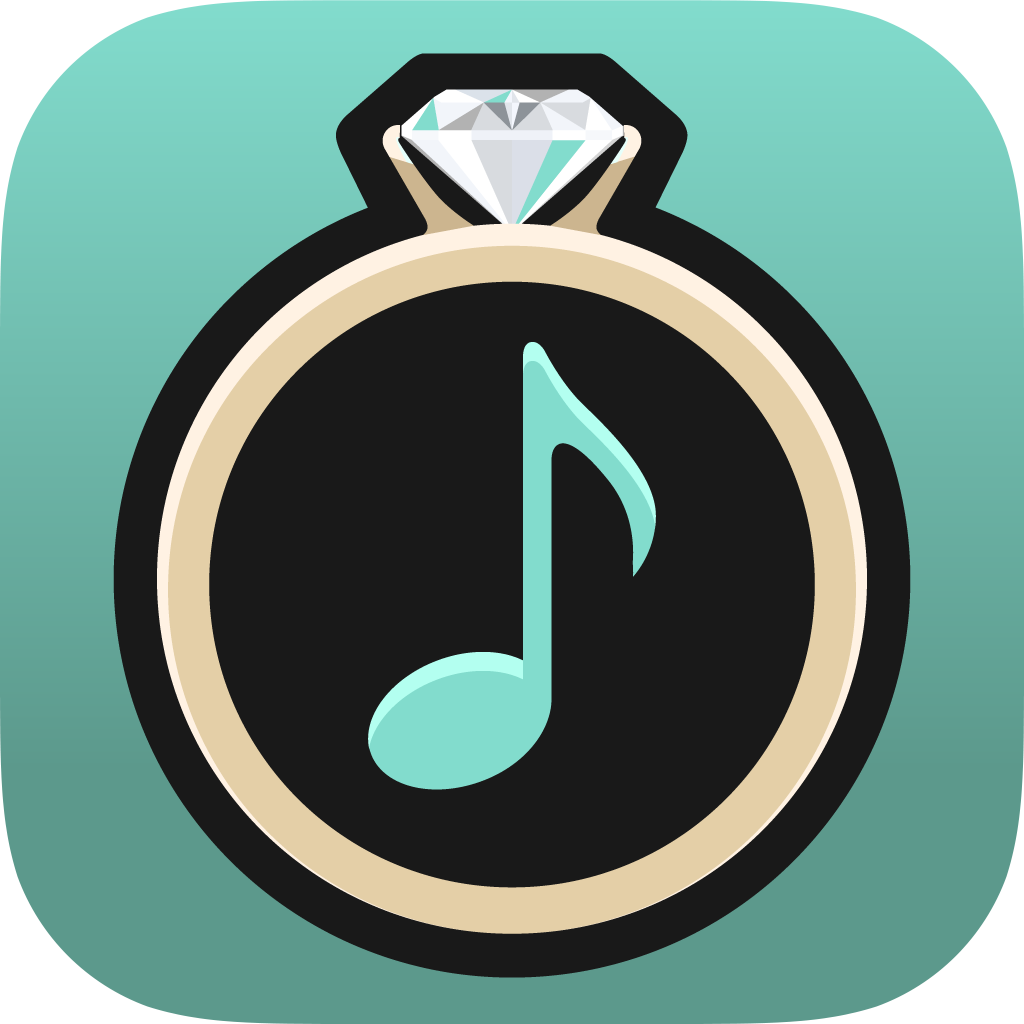 You see, five years ago we released WeddingDJ, our iPhone app for running the music at weddings. Since then, our app has fuelled tens of thousands of nuptials. Initially our users were primarily brides and grooms, but over time we've accumulated many users who are pro and semi-pro wedding DJs.
We've been working over time to become more data-driven in our app development work, and as part of that, we added Mixpanel to WeddingDJ. This allowed us to gather anonymous info about how people were using our app – and what songs they were playing. We've now collected more than a million data points on what songs people are getting married to, giving us one of the largest wedding music data sets in the world. While the data is skewed towards folks who are tech-savvy enough to DJ a wedding using an iPhone or iPad, the sample size is large and broad enough to be worth digging into.
First songs first
There are a lot of interesting ways you can look at data like this, but first let's get the big question out of the way. Out of the tens of thousands of songs in our database, what is the most popular song at weddings in 2016? The answer is:
The song from Twilight.
At first, Christina Perri's "A Thousand Years" may be a surprising winner – the song only reached Number 31 on the Billboard charts, and that was five years back. It faces incredibly stiff competition from the likes of superstars Bruno Mars and Ed Sheeran. Sheeran's "Thinking Out Loud," as just one example, has 1.1 billion views on Youtube. The music video even evokes the first dance at a wedding, albeit a somewhat racy one. How was it edged out by Twilight?
It turns out that "A Thousand Years" is a lot more popular than many realize. This sleeper hit has now been certified 5x Platinum, with over 3.6 million sales. That said, while the tone is just right for a wedding song – 10% sad, 90% sweet – the association with Twilight and some of the lyrics, such as "How can I love when I'm afraid to fall?" and "I have died every day waiting for you," make it a touch more angsty than you might prefer while walking down the aisle.
Enter The Piano Guys. These YouTube sensations have become a household name in the wedding music world with their clean yet touching piano and cello arrangements. It might seem bananas that a cover of the song from Twilight could be the most popular wedding song today, but just give this a listen, imagining a beautiful bride walking down the aisle, and see if your heart doesn't grow three sizes.
What's hot
For those not vampirically inclined, the rest of the top list is a nice mix of fun and sweet, new and classic. In all its glory, here are the 20 most played songs in WeddingDJ over the last year:
Overall, I was pleasantly surprised at how tasteful our users are – at least in aggregate. While the Macarena and Chicken Dance are on the list if you scroll far enough, thankfully they're buried all the way down at #739 and #4653 respectively.
While most of the top songs are great candidates for a bride's processional or a reception playlist, there are dance-floor favourites up there too. Digging in to the various cues you can configure in the app, I wanted to see what kinds of songs folks are using for the different parts of their weddings.
For better or worse, the popular songs in each category were hardly a surprise. Thinking Out Loud of course dominates the First Dance category, Closing Time remains the most common Last Song, and our champion A Thousand Years reigns over its home territory of the Bride's Procession.
As dominant as these songs were in their categories though, there was nothing like the Bouquet Toss. When it comes to the bouquet tosses, one song was so frequently used that it transcended mere popularity and entered cliché. That song, of course, is All the Single Ladies. This song is not simply popular as a Bouquet Toss song – it's more popular than every other song combined. On one hand, it seems like the bouquet-toss-song market is ripe for competition, but you have to admit it's kind of ridiculous how good this song is for the purpose. It's fun, it's catchy, and it's literally about single ladies putting rings on things.
Let there be data
Overall, it's been super fun to dig in to the data we've collected and getting a better understand how folks are using WeddingDJ. With enough work, we could make the app more data driven, perhaps offering recommended songs for certain cues, or even adding Apple Music streaming support so we could offer a "default wedding" flow that starts with what's popular, and lets you work from there.
In the meantime, we're pleased as punch to get a slice of insight into how brides, grooms, and DJs are using one of our apps – even if it's to play the song from Twilight.
Previous Post
Development • Mar 3rd, 2016
More on the theme of Releases
Releases • Aug 28th, 2023
Releases • Jan 30th, 2023
Releases • Nov 18th, 2022
Releases • Oct 3rd, 2022
Interested in future posts or announcements? Subscribe to our feed.