Release Radar:
Ora
A few months back we heard from a very cool digital commerce company called Ora Organic. They ticked all our boxes:
They care deeply about user experience
They have enthusiastic customers
They wanted to invest in building a very nice mobile app.
What better way to send off 2020 than by shipping a modern digital commerce app?
Meet Ora
Since 2015, Ora has been building a business selling nice plant-based supplements. They've built a name for themselves in a highly competitive space using data-centric decision making, the power of Shopify, an obsession with customers, and a clean but irreverent brand. In a space that's sort of infamous for loud packaging featuring shirtless dudes promising GAINS, it's hard not to be delighted by a clean, clear organic greens product titled "Easy Being Green".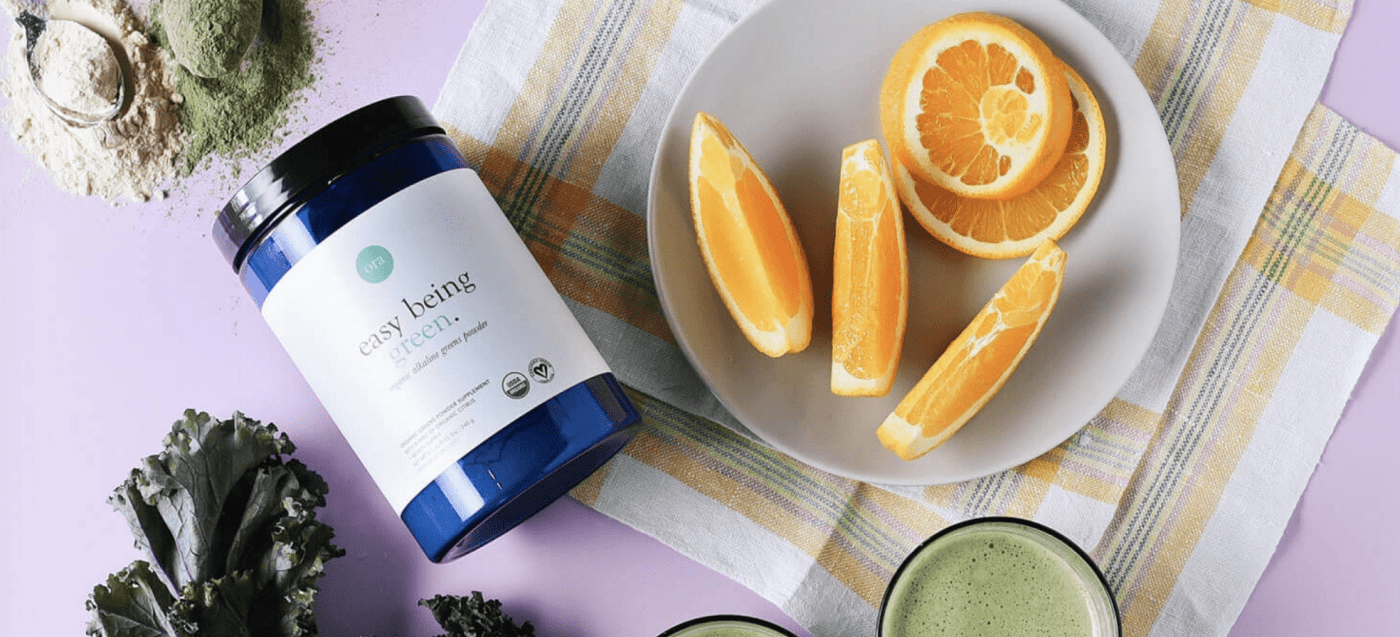 As a part of the growing subscription commerce revolution, Ora sees their customers very differently than your traditional consumer packaged goods company. Each transaction isn't just about selling a bottle of product, but a contributor to a long-lived relationship with a given customer.
While a lot of brands can't justify building a high-quality app just to facilitate a purchase a customer might make a few times a year or less, subscription commerce brands have both more frequent and more critical touch points as customers adjust and add to their subscriptions over time. Each pleased customer that's happy to stay subscribed is worth their weight in organic chai protein powder.
The new Ora app for iOS
With that in mind, we worked with Ora's excellent branding partners at Onbox to design an "MVP" Ora app that brings the clear and crisp Ora user experience to mobile – plus a couple cute animations. Then we used the excellent native Shopify Buy SDK to develop a modern Swift app that would be a clear win over the web experience, and built a foundation for delighting Ora subscribers for years to come.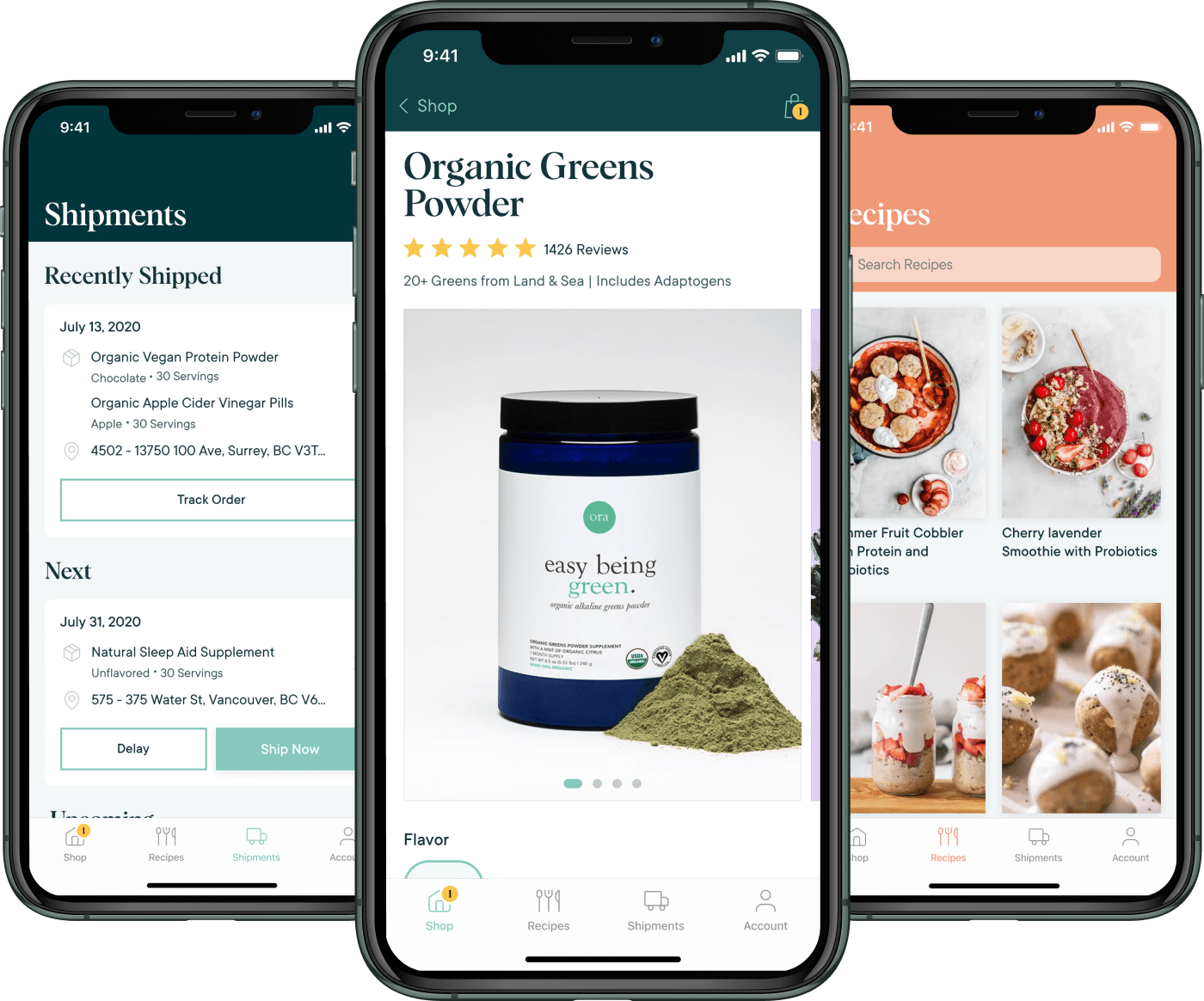 We'd like to do a more in-depth case study of how we built the Ora app, and how we follow up with updates in the future. In the meantime though, you can be one of the first folks to check it out – it's available for iPhone on the App Store today.
Previous Post
Case Studies • Dec 15th, 2020
More on the theme of Releases
Releases • Aug 28th, 2023
Releases • Jan 30th, 2023
Releases • Nov 18th, 2022
Releases • Oct 3rd, 2022
Interested in future posts or announcements? Subscribe to our feed.